FDA Inspection Readiness
Getting Inspected
FDA Inspection Readiness.  The US Food and Drug Administration (US FDA) conducts on-site inspections prior to approving a product for the US market. For drug products, these inspections are called Pre-Approval Inspections or PAIs. Once a product is available for commercial sale the FDA will conduct a Post-Approval Inspection. The US FDA will conduct general inspections every 2-3 years to ensure that the firm remains in compliance with US regulations.  The FDA regulates all firms that wish to sell, market, or distribute in the United States. If you plan to market or sell FDA regulated products in the United States, then plan on being inspected by the US FDA. 
A important element to any product approval or facility registration is Inspection Readiness.  Inspection Readiness ensures that your people, documentation, records and physical site are ready for the FDA inspection.
Does this apply to foreign manufacturers? 
Yes, absolutely. While the FDA can not legally shut down a foreign manufacturer (or distributor) they can keep you from importing goods into the United States or offering goods for sale. In short, the U.S. FDA can restrict the importation and marketing of foreign goods into the US. The FDA routinely inspects foreign manufacturers to ensure proper regulations are being followed.
How We Can Help
We perform Inspection Readiness activities for both small and large companies around the world. Our clients include producers, distributors, and testing laboratories for pharmaceutical products, medical devices, IVDs, biologics, OTC products, and combination products.  We work with your company to develop a customized Inspection Readiness plan based on your product and site needs.
Inspection Readiness activities may include:
Gap Assessments,

Subject Matter Expert (SME) Readiness Training,

Mock FDA PAI Inspections,

Review of FDA Submission Files,

Document and Record Preparation,

GMP training,

Other
We work with clients for successful pre-approval and post-approval inspections.
Some of Our Work
PAI Readiness for a Biosimilar Product
Our Client 1
The client had already performed a baseline gap assessment and asked us to come in to complete the activities and remediate any gaps. We worked with each key functional area to ensure that they were: (1) Complaint with FDA Regulations (2) In alignment with their filing to US FDA (3) were able to effectively communicate their testing, manufacturing, and validation strategies.
PAI Readiness for a Device Manufacturer
Our Client 2
We worked with a large medical device manufacturer to assist the with their Pre-Approval Inspection (PAI). We performed interviews for key subject-matter experts, we reviewed cleaning validation, process validation, and design validation files. We also assisted with the backroom during the inspection to ensure that the necessary documents were ready for the FDA.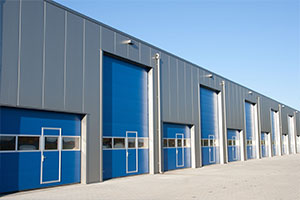 PAI Readiness for a Distributor
Our Client 3
We worked with a foreign manufacturer to ensure that their US distributor and importer were ready for the US FDA. This distributor was key to ensuring their product reached the US market. After readiness items were completed the client also asked us to assist during the inspection. The FDA inspection was successful with no 483 observations.
We provide a holistic approach to inspection readiness, ensuring that the quality system, product and manufacturing process are ready for an FDA inspection. Clients are able to gain valuable insight and knowledge while working side by side with Former FDA and Industry Experts.

PAI Readiness review activities may include:
FDA Application

Product specifications and manufacturing requirements

Quality system

Quality records

Clinical data

Supporting GXP systems

Interviews with key employees (SMEs) that will likely be interviewed by FDA during an inspection

On-site PAI Readiness Training (as/if required)